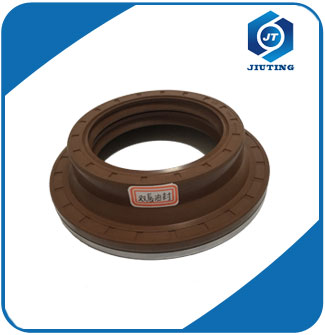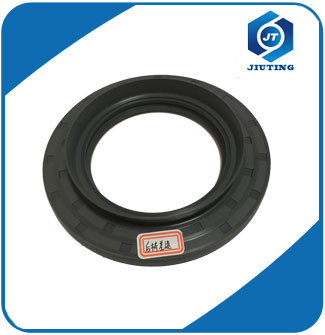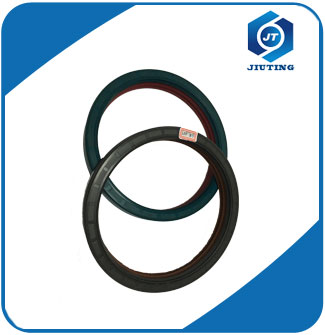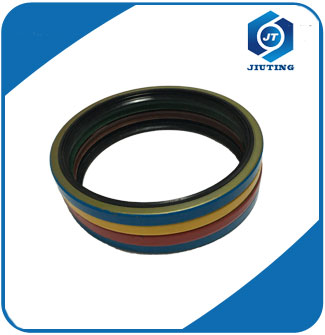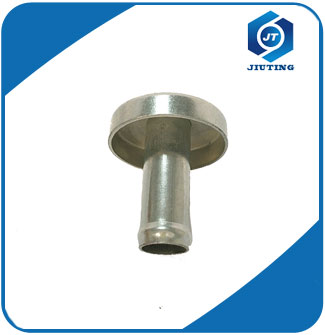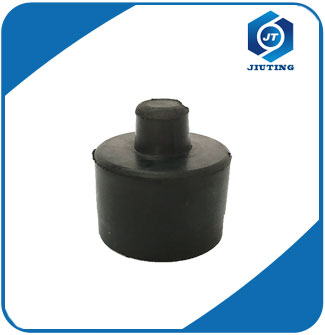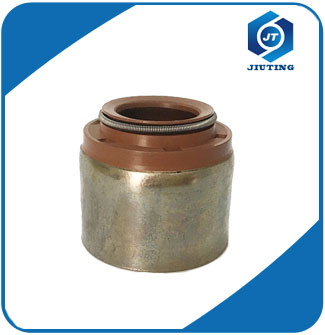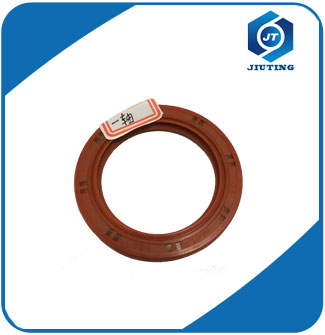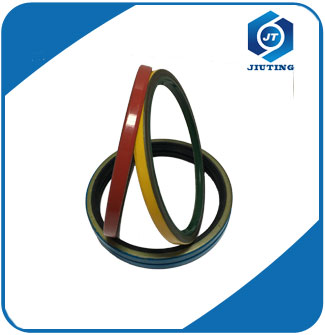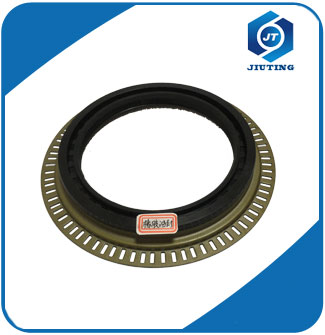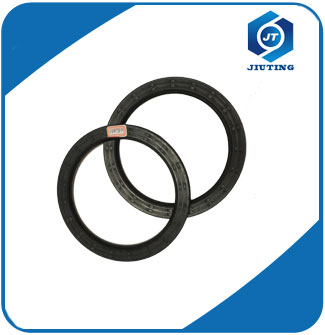 Material:
MATERIAl
NBR
ACM
VMQ
FKM(NEM)
HNBR(NEM)
PTFE
FKM
Wear Resistance
very good
moderate
moderate
very good
moderate
good
very good
High Temperature Oil Resistance
moderate
good
very good
very good
good
good
very good
max 100C(max 80C in heavy oil)
max 150C
max 200C(max 150C. operat. temp)
max 200C(max 150C operat. temp)
max 150C(max 140C operat. temp)
max 200C
(max 140C operat. temp)
Low Temperature
-40C
-30C
-50C
-25C
-40C
-80C
-10C
Oil Resistance
good
good
moderate
very good
Feature
1.Ozone and chemical resistance
2.High temperature resistance
3.Excellent weather resistance
4.Anti-aging,good flexibility
Dimensioning an Oil Seal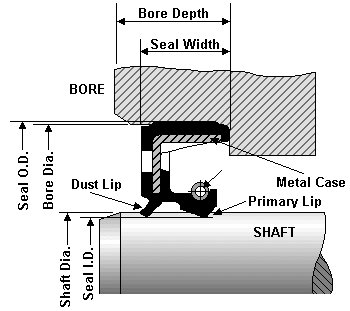 Oil Seal O.D's follow SAE/RMA recommended pressfits & tolerances
* Seal I.D. will vary from diffrent manufacturers due to diffrent production processes & design.
oil seals The purpose of oil seals is to provide sealing between the rotating crankshaft and the outside. Classical oil seals consist of a metal housing that carries the dynamic sealing lip and also provides the static sealing function. The sealing lip of oil seals is usually manufactured of elastomer material, and is in contact with the surface of the rotating shaft. Hereby, the lip is pressed onto the shaft surface by means of a spring ring. As a result of the rotational movement, there is a sealing gap of approx. 1 m at the lip edge. Oil can enter this gap, which serves to lubricate the sealing lip
A Perfect Combination – Oil Seals and PTFE
The material for future oil seals is named poly tetrafluoroethylene – or simply PTFE
Low friction and minimum power consumption are the decisive advantages offered by PTFE oil seals. These seals can be used without problems also with dry operation or insufficient lubrication. The material's excellent thermal properties, with an operating range of -130ºC to +200ºC, are unrivalled. Moreover, PTFE is featured by high chemical resistance and a low breakaway torque after standstill.


ntegrated oil seal Design and Construction
The outer housing is made of stainless steel. An O-ring of fluoroelastomer ensures optimal static sealing. The internal diameter is perfectly concentric with the outer diameter. The actual sealing lip is made of highly wearresistant and low-friction PTFE. An additional dust seal (rubber lip or felt strip) provides an effective barrier against contaminating particles.

Special Type With Integrated Oil Seal
Integrated oil seals reduce the manufacturing time of series production engines. As only one component needs to be installed, work on the assembly line as well as subsequent leakage is reduced by about one third. Similarly, significant time savings are achievable when replacing the radial crankshaft seals.


Application
valve stem oil seals
1.Fluid system (static & dynamic)
2.Hydraulic system (dynamic)
3.Pneumatic system (dynamic)
4.Oil or grease media sealing
5.Water media sealing
6.automobile, motorcycle, industry, agricultural machinery, truck, buses, trailers,
exercise equipment.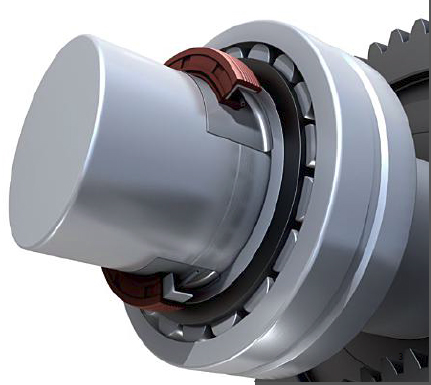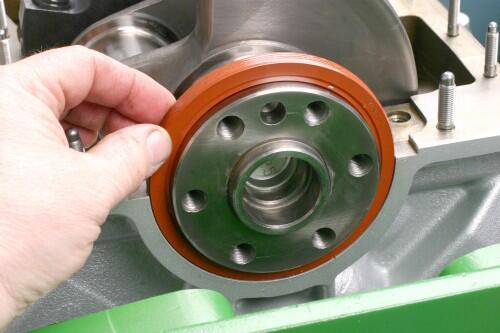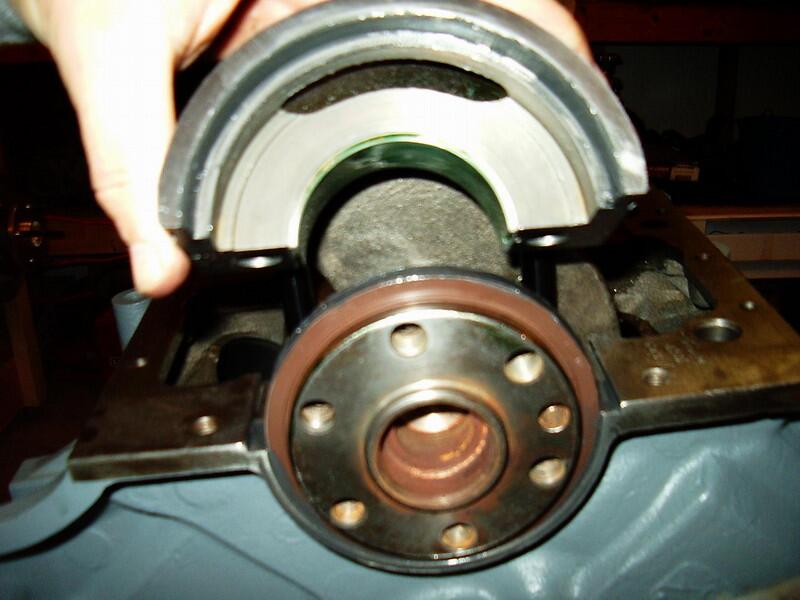 Packing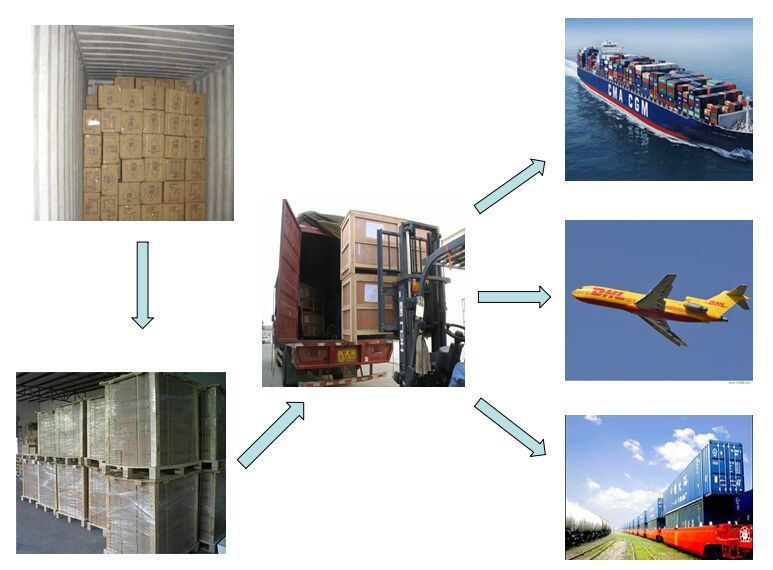 OUR EQUIPMENT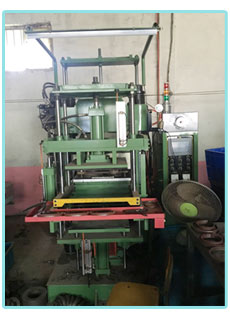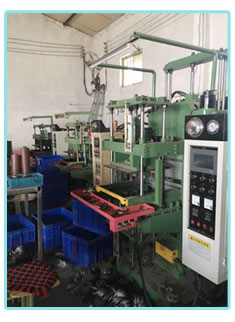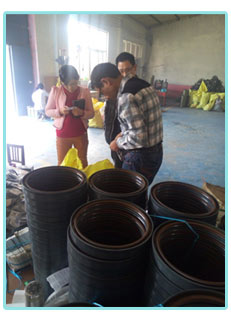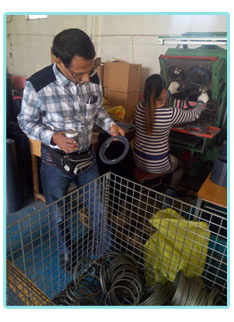 Product Classification